Sign Up, Show Up, Have Fun, MAKE A DIFFERENCE! ®
Hands On Orlando helps you help others. We manage and lead a wide variety of meaningful, hands-on volunteer projects that you and your friends can join.
Corporations also work with Hands On Orlando to help achieve their teambuilding goals.
Help the homeless and hungry, at-risk children and families, seniors, veterans, women, environment, animals...and so much more.
Our projects involve everything from painting, cooking meals and planting shrubs to interacting with people who need help.
It's all hands-on and well-managed. Our projects typically last for three hours. No long-term commitment is required! We are not a referral service! The work we do is quite challenging.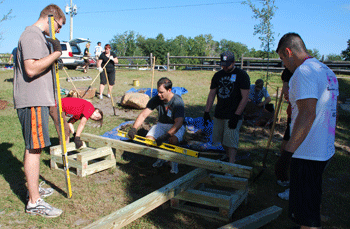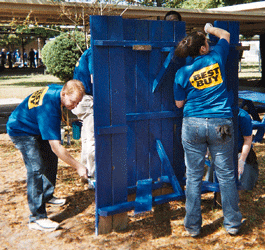 Hands On Orlando has led over 6000 projects and helped over 300 community organizations.
We have enabled over 200,000 people to volunteer, who have come from every local city, all 50 States and over 60 countries.
When you volunteer, Hands On Orlando helps you. And this fact makes us quite unique.
Hands On Orlando spends thousands of hours every year planning, managing and leading high-quality, hands-on projects that benefit third-party charities and the volunteers who participate.
Help keep a good thing going. Our work isn't easy! Consider making a monetary donation to Hands On Orlando today. Hands On Orlando is a 501(c)(3) federally tax-exempt, non-profit charity.
You can join Hands On Orlando's calendar-based projects for FREE! To get hands-on, sign up for your member account.